Muntjac Reloaded
Muntjac Deer > Muntjac Reloaded >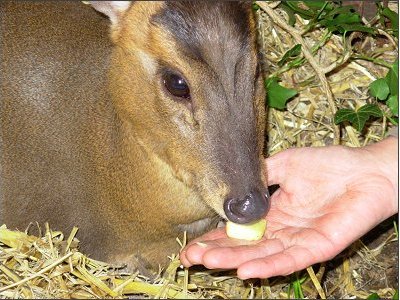 Posted: 11th April 2008

Do you remember that slightly accident-prone Muntjac we mentioned back in March which needed a new home? It seems that the plight of this particular deer touched the hearts of many subscribers.
Calls came in from Cornwall, Devon, the South Downs, Wales, Yorkshire and The New forest to name just a few, all offering enclosed release sites, ranging in size from 2 to 100 acres.

After careful discussion with many interested parties, the staff at the Safewings Sanctuary have decided to release her into the grounds of a private stately home in Gloucestershire. Arrangements are now being made to take her and introduce her into the established Muntjac herd.

Related Pages