A Guide to British Bats

Price: £2.95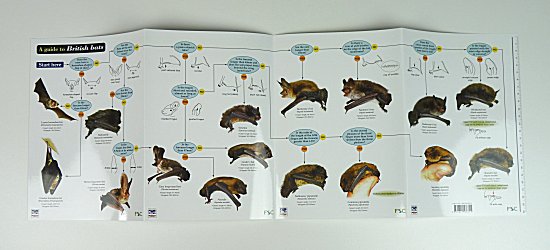 Description:
A superbly illustrated and fully laminated fold-out guide to 16 species of bats found in Britain. Information on the back of the chart includes information of typical roost habitats, along with emergence times, flight patterns and echolocation call frequencies.

Suitable for all ages, and packed with information. Buy it now!

Features:
Size: 69.5cm X 24.5cm opened out - 17cm X 24.5cm folded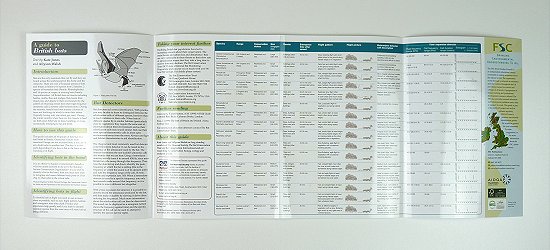 Customers who bought this guide also purchased the Guide to British Mammals and the Guide to the UK Cetaceans and Seals (Dolphins and Whales)

Click here for more identification charts
Related Pages
FEEDBACK
G. Lyons, North Yorkshire
Quality chart, good value

S. Boone, Lincolnshire
ID charts, Excellent product. Ordered Tuesday PM and arrived Wednesday AM, incredible service Thank you.

C. Bentley, Shropshire
Prompt, well packed, and impressive ID Charts

G. Stoelwinder, Cornwall
Good service, lovely colour charts for easy reference. Very pleased.

S. Trigg, Leicestershire
Charts arrived next day. Excellent quality and value for money

L. Edwards, Hertfordshire
Sturdy charts well packaged

I.F. Clark, Coventry
The identification charts are even better than I thought they would be. Absolutely brilliant!!! Thank you so much.

S. Hill, Derbyshire
Everything arrived really quickly and well packaged. The field guides are brilliant.

T. Harding, Wrexham
Thank You. I will be back again to purchase more id charts - recommended.