Simply enter your details and hit the send button
more info


Click Here





Amphibians
Bats
Beetles
Birds
Birds of Prey
Ladybirds
Dolphins
Butterflies
Caterpillars
Wildlife Rescue
Creepy-crawlies
Spiders
Gift Shop
Hedgehogs
Mammals

Photo of the Month - June 2010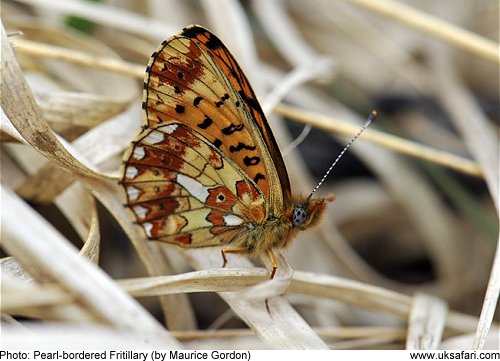 Send this Photo as a Postcard

This photo of the underside of a Pearl-bordered Fritillary butterfly was taken on 3rd May in the New Forest.

Maurice Gordon who took the shot told us "I love all the subtle differences between the Fritillaries and, although it is a shame they are not more widespread, due to habitat loss, it is always exciting to track them down."

Maurice used a Nikon D700 with Nikon 105mm f2.8 macro lens. Exposure was 1/400th sec at f10 at 1000 ISO, hand-held..





Related Pages: