Home | About Us | News | Meet The Birds | Fireworks | Gun Laws | Contact Us

New Airgun Laws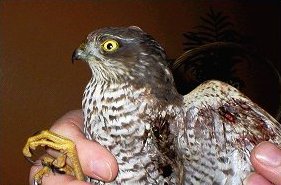 Sparrowhawk shot through the side while
perching. This bird sadly died from its injuries

New airgun laws came into force on January 20th 2004, and it's hoped they will help reduce mindless attacks on pets and wildlife.


As part of the Government's 'Antisocial Behavior Act' it is now an offence for people aged 14 to 17 to carry an airgun or airgun ammunition in a public place (open ground with two
or more people on it can be deemed a public place) even if it is in a gun case or other secure cover.


The new law will also see it become an offence to possess an airgun in a public place without lawful authority or a valid excuse. It will become an offence for an unsupervised person aged between 14 and 17 to fire an air weapon beyond the boundaries of private land on which they have permission to shoot. This means pellets going over the boundaries. It will further become a crime to be in possession of a replica or imitation gun in a public place, without lawful authority.


Having campaigned for tighter control of airguns for many years, 'Safewings' believe this is good news and that hopefully it will reduce the incidents of attacks on not only pets, livestock and wildlife, but also people and vehicles. Obviously people still need to be vigilant and report any incidents to the Police.









Safewings Website is Created, Maintained and Hosted by UK Safari
© 2004 - G. Bradley - www.uksafari.com