Home | About Us | News | Meet The Birds | Fireworks | Gun Laws | Contact Us

Victims of Fireworks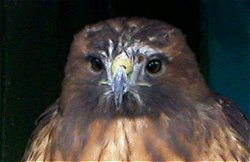 Redley the American Redtail
How tragic the firework incident at Wicksteed Park, Kettering, Northamptonshire on November 5th where 11 people were injured, some seriously. It proves that even when experts handle explosives accidents and tragedies can happen and even isolated cases do not excuse or reduce the dangers of people being in close proximity to explosives - namely fireworks.

The finger of blame must point towards the Government as we have seen safety issues and public liability go out of the roof. Conker fights have been deemed 'dangerous', Councils have removed hanging baskets for fear of injury, trees that are aged have been raised to the ground in fear of accident yet anyone over 18 years of age can go out and purchase explosives. They can freely set them off in their own gardens all year round from 7am until 11pm and at certain times even longer.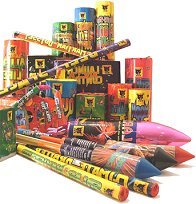 These people need no liability insurance and are above reproach even when they traumatise or injure animals by their activities. I had a neighbours two hour firework display on November 4th 2005 see one of my birds become badly injured due directly to these fireworks. I reported this to the Police only to be told that people are well within their rights to use fireworks on their own property and unfortunately if animals are traumatised or injured/ killed as a result nothing can be done.

Even as far back as 1911 the Protection of Animals act states it is an offence to cause unnecessary suffering to any animal. This Act will be updated into the new Animal welfare Bill but still apparently will leave firework revelers above reproach, and the law, even if they cause suffering, injury or death to pets.

Fox hunting was a pastime undertaken on private land and although deemed by many to be pure entertainment it did serve a purpose in controlling a pest species. It was banned under the name of cruelty and causing alleged unnecessary suffering yet fireworks cause more trauma than all fox hunts put together. It is proven to inflict gross unnecessary suffering and is not even controlled by a 'closed season'.

The use of fireworks in the public domain also directly affects wildlife especially throughout the breeding season where loud bangs and flashes can see birds, some of which are already endangered, desert their nests.

Unless the issue is addressed by the Government in this Parliamentary term and fireworks banned from public use the Animal Welfare Bill will become even more of a political farce.






Safewings Website is Created, Maintained and Hosted by UK Safari
© 200

5 - G. Bradley - www.uksafari.com