Home | About Us | News | Meet The Birds | Fireworks | Gun Laws | Contact Us

The Hungry Tawny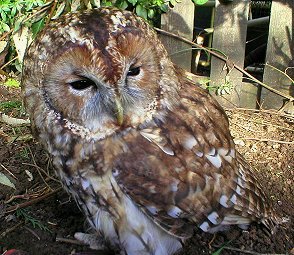 Tawny Terror Taken in for Treatment

On October 24th 2004, we were called out to an owl that was flying at people and attacking them. The owl was a female Tawny that had obviously escaped or been released. It was very hungry and was totally reliant on human feeding and was aggressive because it was expecting to be fed by any passer-by.

A little food was enough to tempt the owl out of the air, and after a few short fly pasts the hungry owl was easily captured. Being an indigenous species it could have been taken from the wild, so the first issue was to report this to the local Police Wildlife Officer and then contact DEFRA to notify that a bird of unknown origin was in captivity.

It is illegal to take any bird from the wild and it is essential that anyone with a native species have proof of origin.







Safewings Website is Created, Maintained and Hosted by UK Safari
© 2004 - G. Bradley - www.uksafari.com